Frequently Asked Questions
---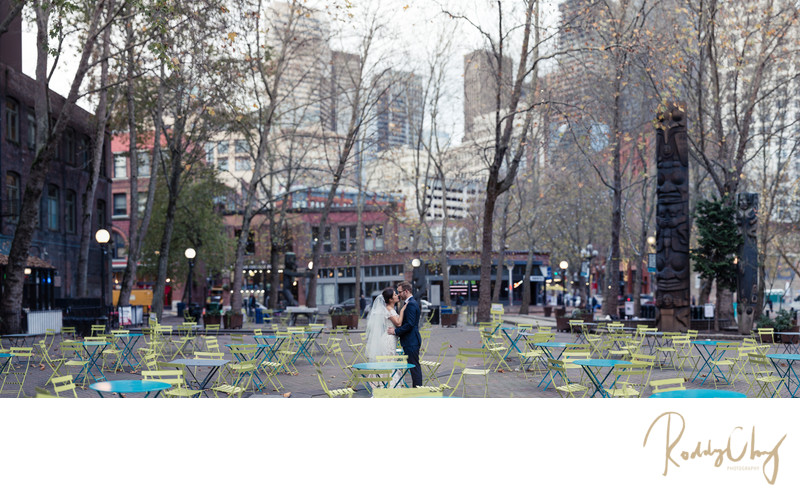 ---
What's your style?
It's hard to summarize my style in just a few words. However, I believe you can feel my apporach through my portfolio. You can say my style is dark and edgy, but I photograph in the opposite way too whenever I see fit. All in all, I strive for timeless, elegant, and creative style when I photograph every wedding.
Do you shoot with a 2nd photographer?
Sometimes. I have a second shooter option available in my packages. However, most of the weddings I've worked at have been taken by me as a solo photographer and I haven't felt the need to add a 2nd shooter. When do you a consultation with me, I will evaluate with you for the needs of an add-on 2nd shooter.
How many images do you deliver?
The amount of photos I deliver varies with a number of factors: The size of the wedding, the hours of the coverage, and how the schedule flows throughout the whole wedding day. Usually you get somewhere between 600 to 1000 photos.
Do you travel outside of Seattle?
Yes of course! As long as you pay for it! But seriously, who doesn't love traveling while doing something they're passionate about? It's my honor to photograph your wedding already. To be able to earn your trust and work with you for a destination wedding? That's beyond my greatest privilege and I will not disappoint you.

Can we post our pictures on social media?
Absolutely! I love it when couples share their excitement with the photos they post online. I just ask that you kindly credit me so I feel my hard work is well paid off and your friends and family know where to find me!
Do you offer print product?
YES! HELLLLLLLLLL YES! Most of my clients book the packages that come with the wedding albums. We live in a digital age where most of the newly weds receive their images in a USB stick or DVD and never look back on the photo ever since. Isn't that sad? An image is not called photograph until it's printed. Your images are taken beautifully. I want you to actually have something with a lasting value you can hold on to for year to come.
Do you offer photo booth?
Yes! Photo booth is a great way to engage the guests during the cocktail hours, reception, and the dance party. People will have so much more fun at your wedding. For more information about the photo booth, please click here.
Do you also do videography?
Unfortunately not. I'm not so good at multitasking. I'd much rather focus on delivering the best images possible rather than burning the candle at both ends. However, I can for sure refer you a list of vendors that are excellent in their fields!
---
Have any more questions that aren't answered here? Contact me to get more details!