Awards and Recognition
---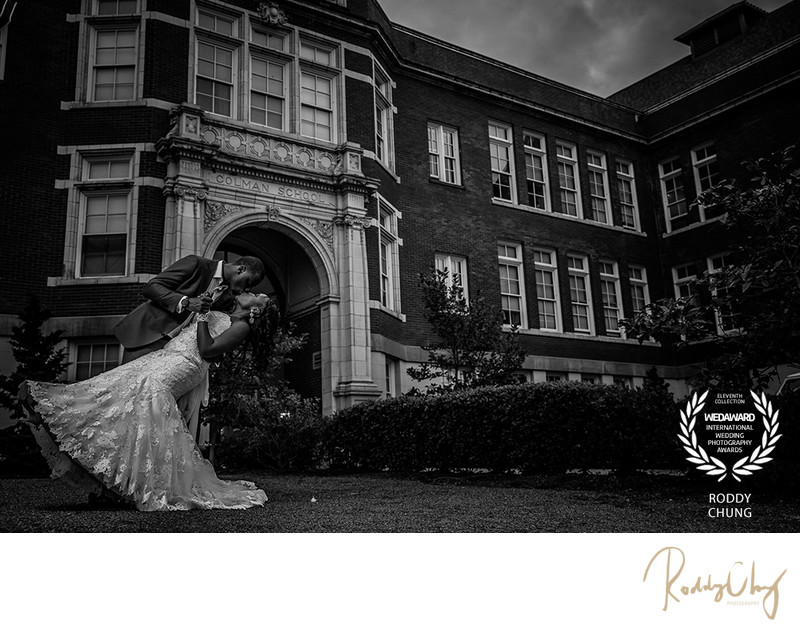 ---
During the past couple years, I have been awarded and recognized by numerous publications and associations. For every wedding I photograph, my goal is to create something unique and everlasting. Hence not only am I able to capture the essence of you are as a couple but also make an artistic breakthrough that is noteworthy for the critiques' eyes. Below you can find the list of outlets where my work has been featured on with a brief description of what the organizations do.
WPPI (Wedding & Portrait Photographers International) has been the biggest photography conference for wedding and portrait photographers worldwide. Each year it hosts the most prestigious print competition that critiques each submission in demonstration of imagination, creativity, skills, originality. In 2018, I'm humble to receive my merited print of Silver Award in creative division - wedding contemporary.
Fearless Photographers is an extremely selective community for the world's best wedding photographers that strive to push the the boundary of wedding photography with unique approach. I'm honored to be selected as one of the only 16 photographers listed in the Washington state directory.
WedAward is an international wedding photography contest that holds competition every month worldwide. Over the past few years, I have won 2 awards and my photographs are featured on its first and eleventh collections.
Similar with WedAward, Wedisson celebrates wedding photography artistry throughout the whole world. Holding monthly contest that with strict criteria, Wedisson has awarded me on its 28th collection.
Seattle A-List recognizes best local business in different categories. In 2016, I was ranked no.2 out of over 350 wedding photographers in the Greater Seattle area.
Hand selected as one of the top 26 wedding photographers in the Seattle area. Expertise is a renowned team of analysts curating local professionals in various categories based on reputation, credibility, experience, availability, and professionalism.
WeddingWire
Each year WeddingWire recognizes the top 5% of the wedding professionals in every region based the the clients' reviews, and consistency in yearly performance. I'm honored to be represented the Couples Choice Award for 2018 in the Greater Seattle Area.